Mizna Magazine: Palestine Issue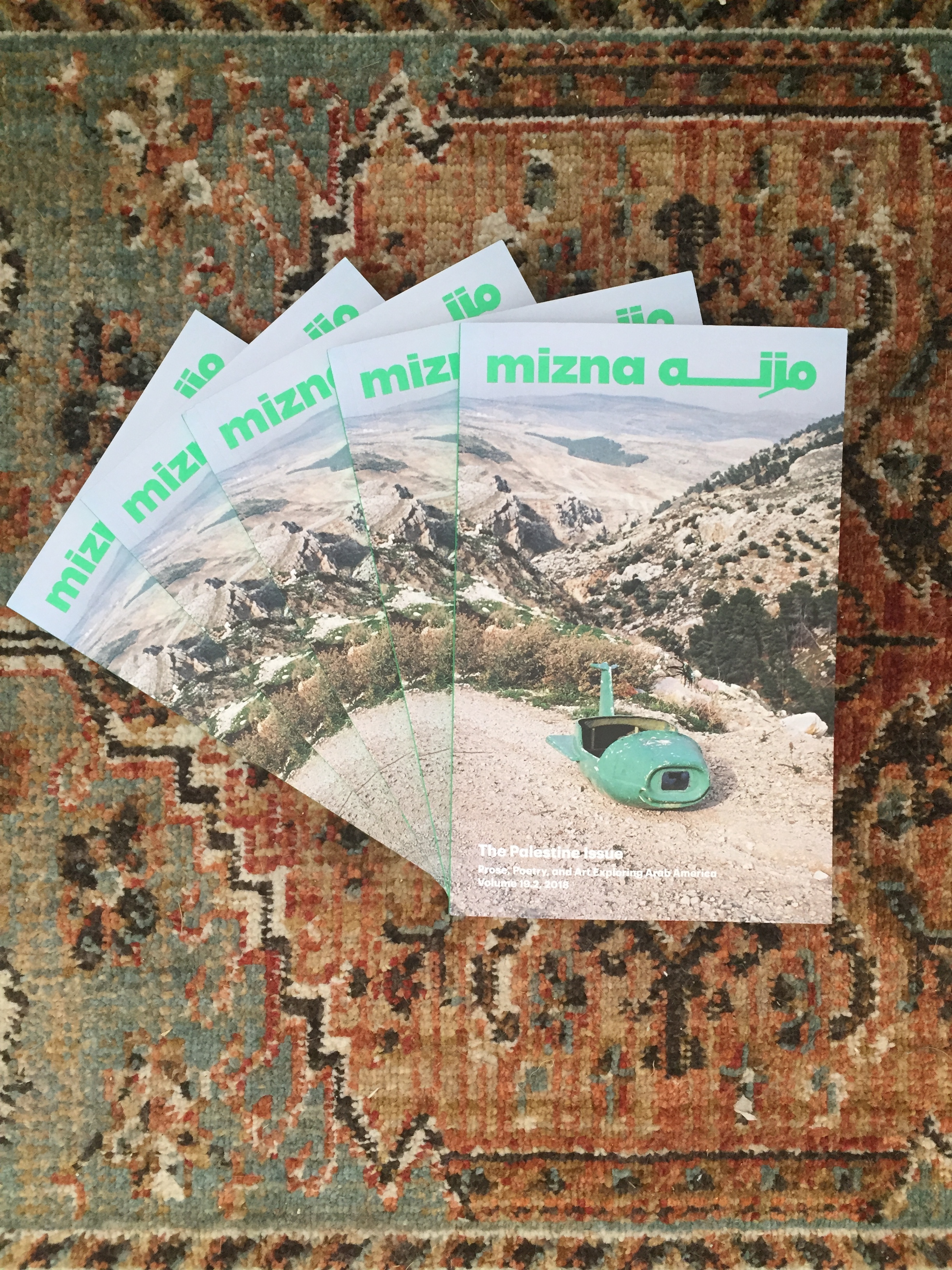 Mizna Magazine: Palestine Issue
Guess what, y'all! Your favorite redneck Palestinian is in this issue of Mizna magazine and my essay that's in there is one of my favorites of all time. I'd love it if you'd give the issue a read and support my work, as well as that of the other Palestinian artists and writers.
You can get the issue directly from Mizna here, though I had a few extra copies so I thought I'd list them too. It's the same price either way, so you get to choose. Issues are brand new and unread.
Description from Mizna's website, where you can also buy copies of this issue:
Our Winter Palestine-themed issue is guest edited by Ismail Khalidi and features an exciting list of authors. This is an expanded issue, with more authors and content than we normally publish and a fresh, new look and feel.

Featured in this journal are contributions by Lannan Literary Fellow Hala Alyan, acclaimed poet Najwan Darwish, MacArthur Fellow Natalie Diaz, an interview with Pulitzer Prize winner Hisham Matar, poetry from Naomi Shihab Nye, Nathalie Handal, and George Abraham, comics from Joe Sacco and Leila Abdelrazaq, essays by Ahdaf Soueif and Eileen Myles. Visual art by Palestinian artist Yazan Khalili. We are also publishing the full transcript of Marc Lamont Hill's recent speech to the United Nations, and work from many more incredible authors: Lina AlSharif, Janan Alexandra, Zaina Alsous, Zeina Azzam, Bryonn Bain, Jehan Bseiso, Kevin Coval, Summer Farah, Sahar Mustafah, Donal O'Kelly, Najla Said, Mandy Shunnarah, Lena Khalaf Tuffaha, and Naomi Wallace.

This issue's publication is supported by the Center for Arab American Philanthropy and the Metropolitan Regional Arts Council.
US shipping only via USPS media mail. (Sorry, international shipping is expensive!)